Reinventing customer experience in a new age of touchless interactions.
Happymeter provides touchless solutions to reconcile hygiene with convenience and fun and participate to the safe resumption of economic activities. Our team consists of engineers and experience designers who are dedicated to providing exceptional customer success.
happymeter™
Artificial Intelligence in the service of Customer Satisfaction.
Assessing customer satisfaction is a crucial step in the customer journey. With our interactive and engaging solution, make sure that your last interaction with your customer is not the final one.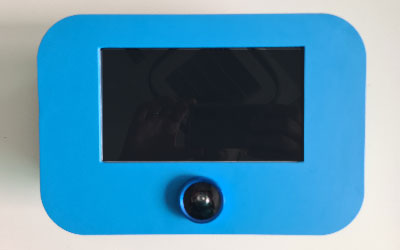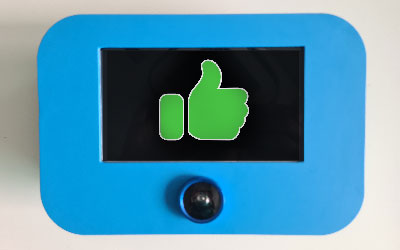 Engage customers in a fun way
Remember when touch-screen devices flooded the market 10 years ago? Well, this was 10 years ago. The interest has faded out over the years and customers are not really engaged anymore. But Artificial Intelligence is the new black and customers are craving for innovative engagement. Here comes the happymeter™, a responsive and interactive way to capture customer satisfaction.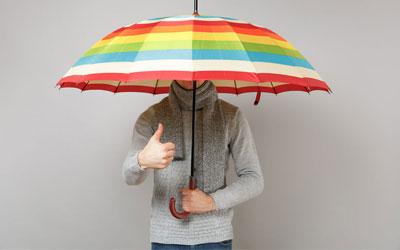 Maintaining privacy and happiness
Are you concerned with data privacy and compliance? So are we. With our patented technology, there is no need to send video footage to the cloud. The computation happens on site and only anonymous data is sent. So not only does it bring unmatched level of responsiveness but it also ensures complete privacy.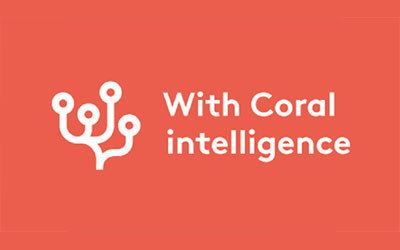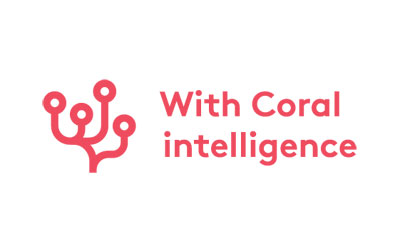 With Coral Intelligence
Coral is a platform from Google for on-device AI. Coral offers hardware components for building intelligent devices with fast neural network inferencing. These on-device inferencing capabilities allow us to build a happymeter™ that is efficient, private, fast and offline.
Features List.
We provide a wide array of Usable & Flexible Features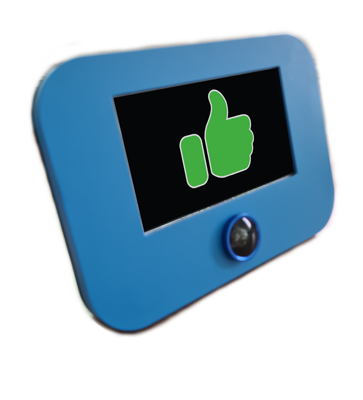 AI image recognition
With a powerful deep-learning algorithm under the hood, the happymeter™ detects customer gestures and categorises them as specific customer feedbacks. Deep!
Common hand-gesture recognition
Based on the most commonly used hand gestures, customers express satisfaction (or dissatisfaction) by showing their thumb extended upward (or downward). Simple!
Interactive and engaging
Provide direct visual and auditory feedback to customers upon active or passive interaction. Equipped with a LED retro pixel art display. Fun!
People counter
Measures the number of people who pass in front the happymeter™. Accurate people counting gives good understanding of foot traffic and peak times. Handy!
NB-IoT communication
Equipped with narrow bandwidth wireless communication (NB-IoT) which expand connectivity to places like underground and metal buildings. Connected!
Cloud-based Analytics
Access happymeter™ data from anywhere. Analyse customer satisfaction in our platform or export it to other cloud applications. Neat!
Daily, monthly or annual rental.
Rent happymeter™ with custom configuration and settings for temporary or permanent point-of-sale setups.
Get a Quote
happyhover™
Mid-air technology to stop the virus spread.
80% of customers see touchscreens as an infection risk, no matter how often they're cleaned. The solution? Mid-air technology: fingers are detected above the screen. Simple and cost-effective, reconcile hygiene with convenience and participate to the safe resumption of economic activities.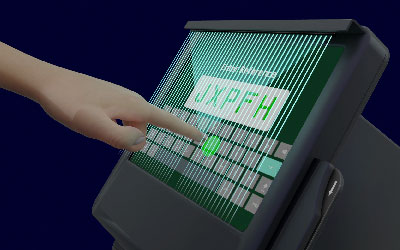 Intuitive user interface
The happyhover™ removes the need to touch possibly unclean surfaces by emulating a touch interface in mid-air. While new, it is intuitive and easy to use. For a successful implementation, we custom design the user interface to best fit each application.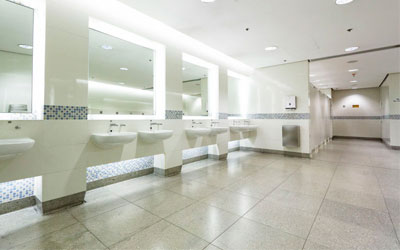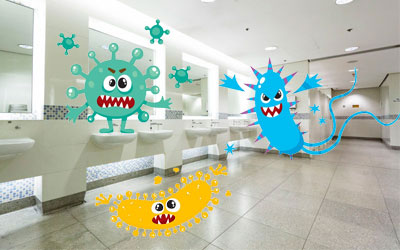 Spread happiness, not diseases
Did you know that, in public bathroom, only 67% of people wash their hands after they go? Those who do wash their hands are reluctant, and rightly so, to touch a feedback tablet. With the happyhover™, fingers stay above the screen. Whether your customers are happy or not, they'll stay healthy.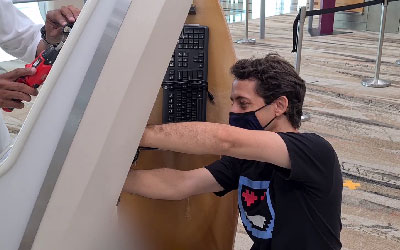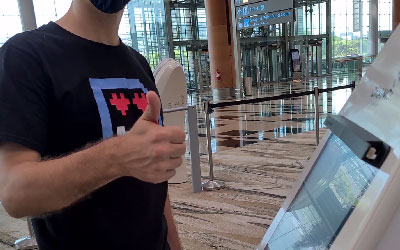 Easy deployment
In these challenging times, it's all about flexible solutions. Given the urgent need, we have set-up a service to retrofit current systems. The happyhover™ system is non-intrusive (as easy as plugging a USB mouse) and is set-up on top of existing touchscreens.
Features List.
Discover the distinctive attributes of the happyhover™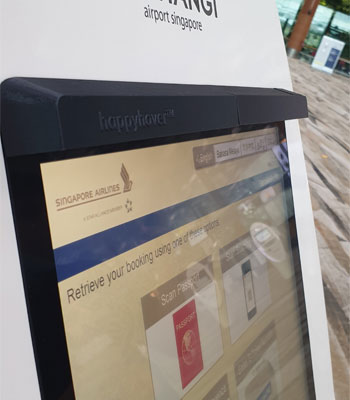 Mid-air technology
Based on advanced yet mature mid-air technology, the happyhover™ detects fingers before they touch the screen. Smart!
Common operating systems
Compatible with a wide variety of existing systems whether they are operating on Microsoft Windows or Google's Android (iOS coming soon). Wide!
Gloves On!
Works with any input, including gloves, wet and greasy hands and long finger nails. Handy!
Power efficient
With a low power consumption design, the happyhover™ uses less than 150 mW to operate. Neat!
The easiest and most powerful way to increase customer loyalty is to make your customers happy.
Exceptional customer experiences are the only sustainable platform for competitive differentiation.
Our Offices
Asia Headquarters:
16 Arumugam Road, #04-01C LTC Building D
Singapore, 409961
Europe (opening soon):
Bahnhofstrasse 28
6300 Zug, Switzerland